Jessa McCauley works as an office manager for pet rescue, It Takes a Village.
Before being an office manager, Jessa worked as a zookeeper at Mesker Park Zoo so she has experience in feeding the animals and taking care of animals.
Jessa is also a dog parent to dogs and cats. She currently has a chihuahua dachshund dog.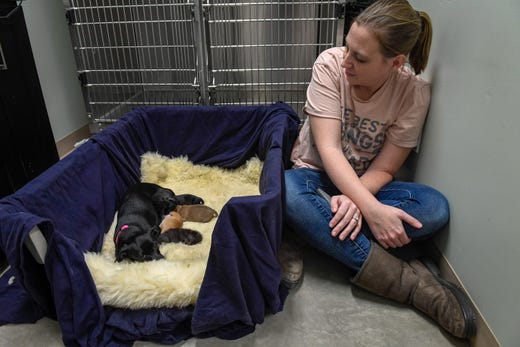 The dog's name is Sudie who also has three puppies of her own to take care of.
Jessa got Sudie from a neighbor who was searching for a home for the dog. So, she took in Sudie who at the time was pregnant with the three puppies.
The puppies were just born last week on Wednesday. However, hours later, Jessa noticed that there were two newborn kittens whose mother couldn't nurse them; they were just born the day before.
Jessa couldn't leave them so she took them and tried to see whether Sudie would take care of them or not.
So, did Sudie take care of the two kittens?