The Coronavirus has taken the world by storm, and many pets suffered because of the recent outbreak. Rumors spread at the beginning of the pandemic that dogs and cats can spread the coronavirus, and it has led thousands of people to abandon their pets or even put them down.
Thankfully, there are still good people in this world, and many of them stepped up to foster and adopt pets. Unfortunately, the pandemic also brought along a global economic crisis that has led to many people losing their jobs, and without a steady source of income, many of them were forced to abandon their dogs as they can noo longer care for them.
This as the case for such a man in Orlando, Florida, who felt he can no longer take care of his pit bull, so he decided to abandon the pup and leave town.
The man tied his brown and white pit bull to his neighbor's tree in the middle of the night and left town. When the neighbor found the dog in the morning, it was laying down there helplessly with a note left beside him.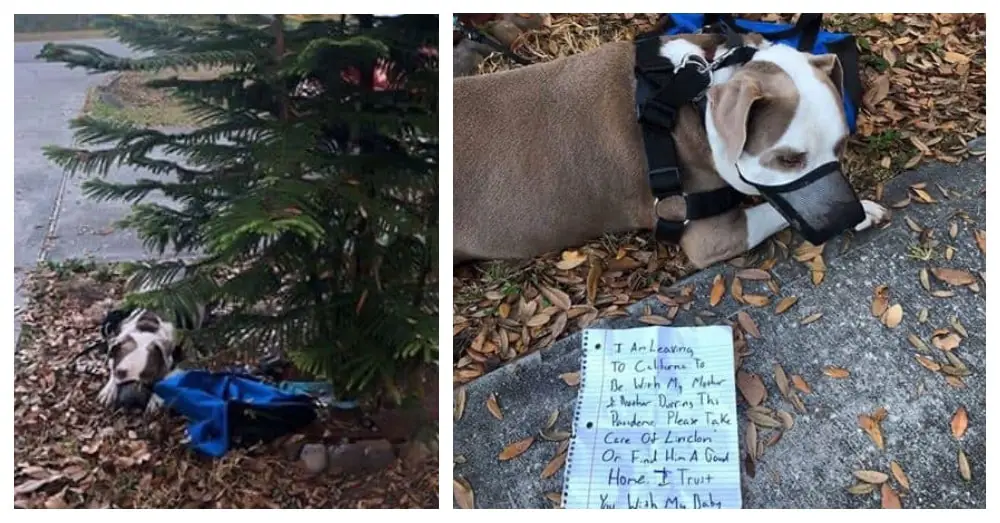 The note read:
"I am leaving to California to be with my mother and brother during this pandemic. Please take care of Lincoln or find him a good home. I trust you with my baby. I'm sorry."
So, what did the neighbor do?
Continue the story on the next page