Funny dog haircuts happen when your dog gets a haircut that is different than the usual. These haircuts make your dog look hilarious and should not be made because your dog looks weird.
1.) This dog got an Elmo makeover.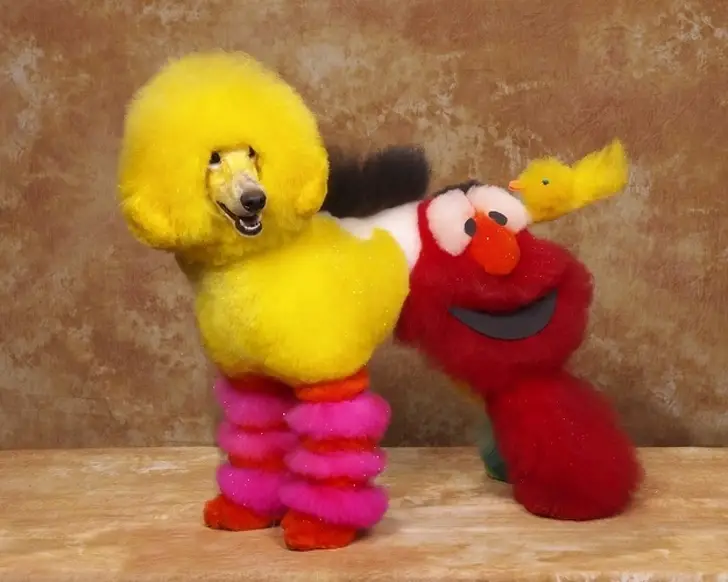 The dog's hair was dyed with different hair colors making their coat look bizarre. Also, as an extra touch, they had elmo's face trimmed into their hair with a duck in their tail too.
2.) Dobby is that you?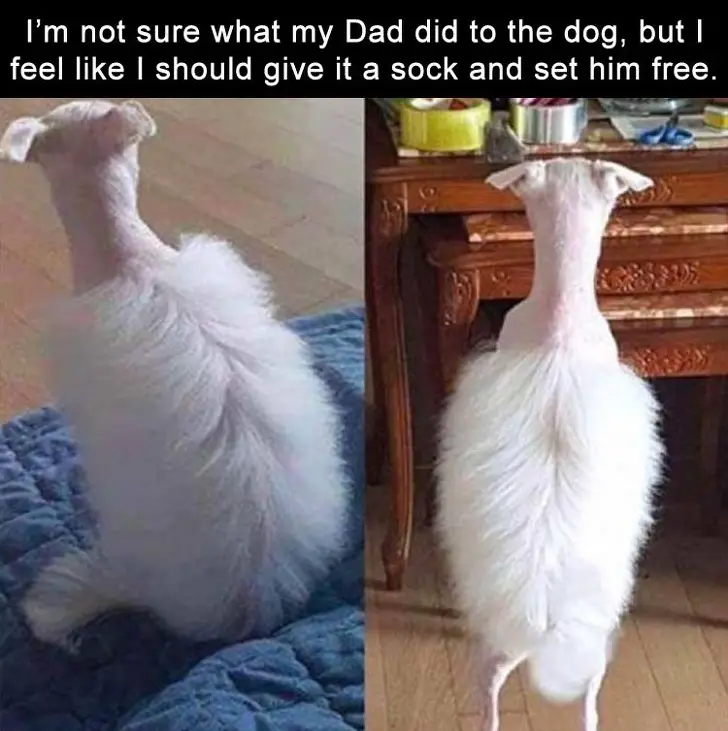 Another one of the funny dog haircuts is this one. The dog clearly looks like the famous elf from the Harry Potter Series, Dobby. Their hair is trimmed from the head to neck leaving hair on their body.
3.) Things are a little twisted for the dog.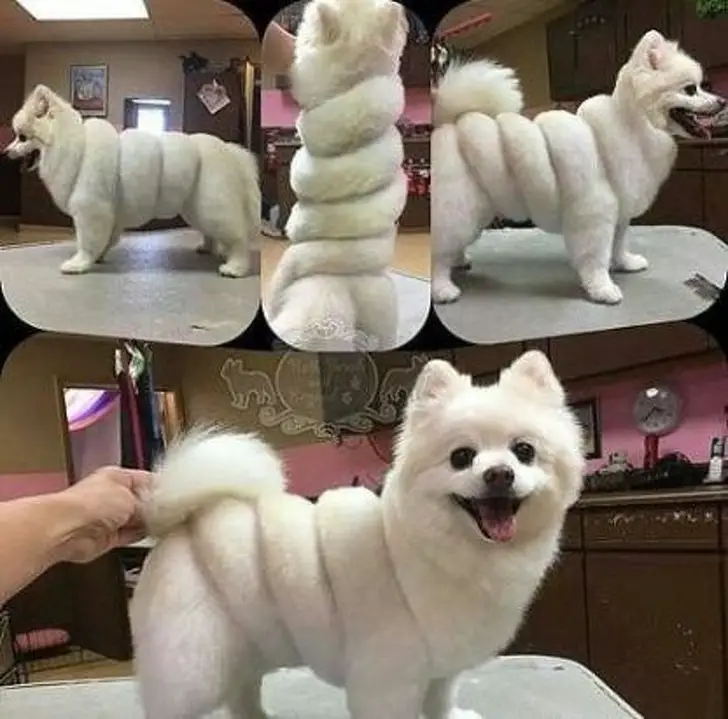 The dog has twisted hair giving an illusion that their whole body is twisted. They look happy ; however, they don't know what happened to them.
4.) The dog won't look at their parent anymore.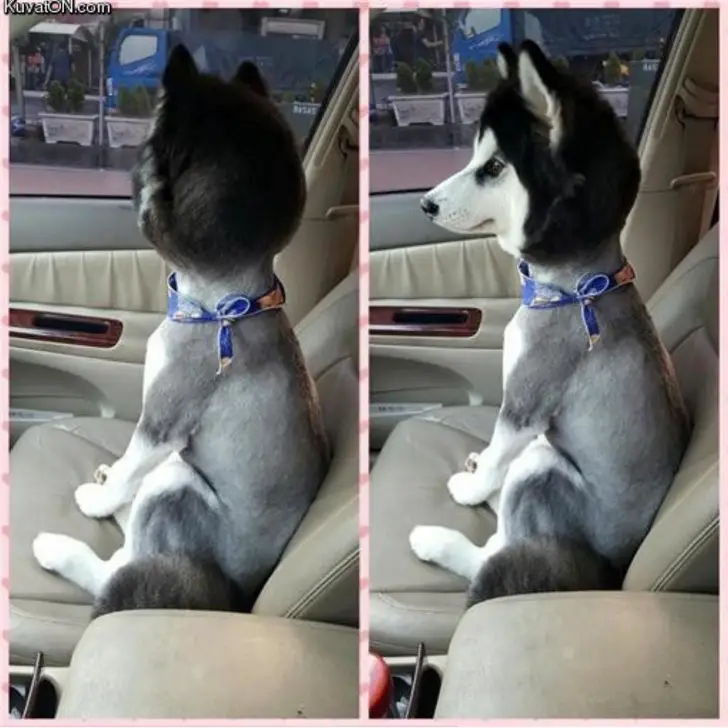 They look very sad after they got their new funny dog haircut. It's like they want to say " human, I am not going to talk to you anymore". It's funny that they reacted that way showing their character and how they feel.
5.) A colorful dyed dog wondering what they did to their parent to get this look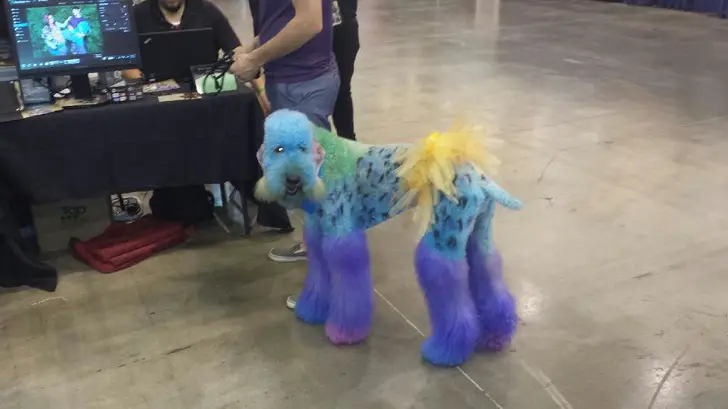 Another dog with crazy hair is looking rather desperate and annoyed. Also, they are colored in dyes with a blue color covering all their bodies and a yellow looking skirt above their waist.
6.) No time for hate, all time for love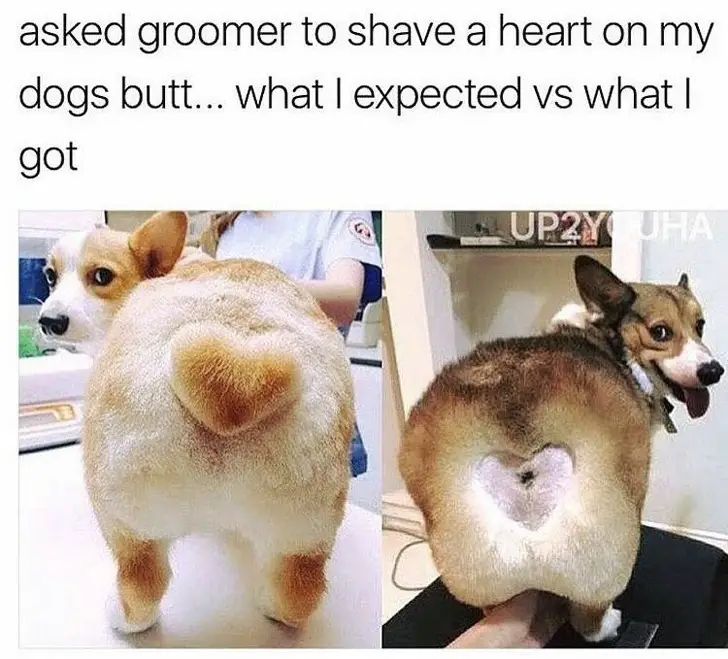 The first thought that came to my mind is that the dog is saying " I love you from the bottom of my heart". Also, They look happy; however, they don't seem to know what happened to them was a little bit too much.
7.) A little tigger
This dog looks like a little tiger. Also, they have the tiger same color and hairstyle. While you look at the dog , they clearly don't see anything wrong with their new hairstyle and looks happy.
8.) Snowball-like pooches
This dog's head looks like a giant snowball. Also, you can say that they are rolling in the deep snow.
9.) The owl dog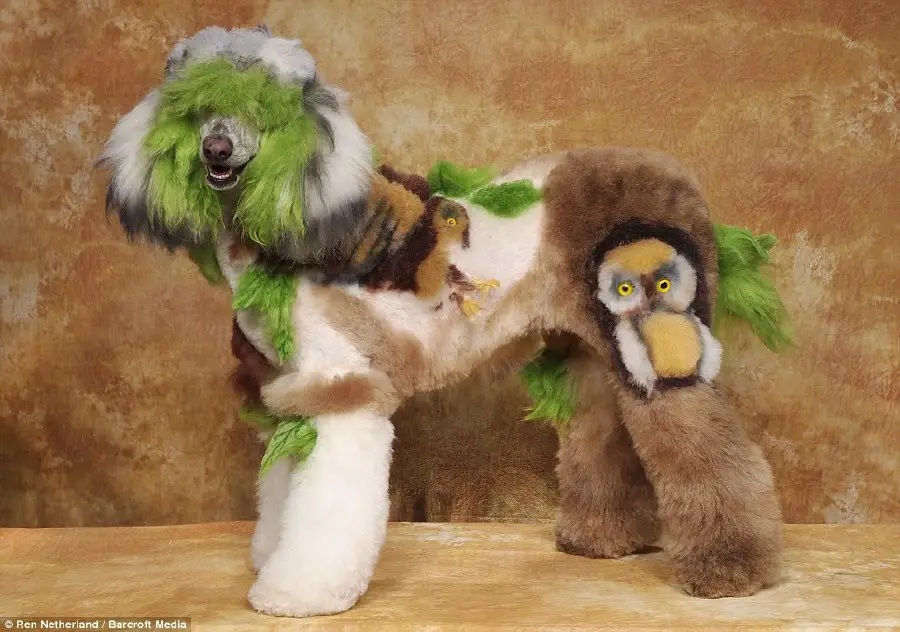 The dog is looking happy but they are looking like they came out of a cartoon with its setting in the jungle. They are dyed brown, green, and beige. Also, they have two owls engraved in their hair.
10.) Not feeling the "love"
The dog is clearly not feeling happy with their dog parents. I am guessing they are feeling bummed out because of their new haircut. Also, all their hair is trimmed except their tail , head, and the heart in the center of their body.
11.) Welcome to the zoo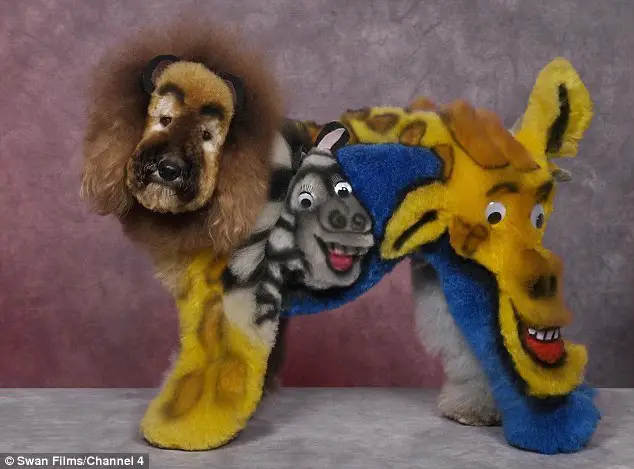 The dog is looking like they came out of the zoo because they have different animals on them such as the zebra and giraffe.
Also, they are dyed which is terrible and has many side effects that harm them. To know more about the danger of dog dye, check Top 8 Reasons for Not Using Dog Hair Dye.
12.) The dog with a mohawk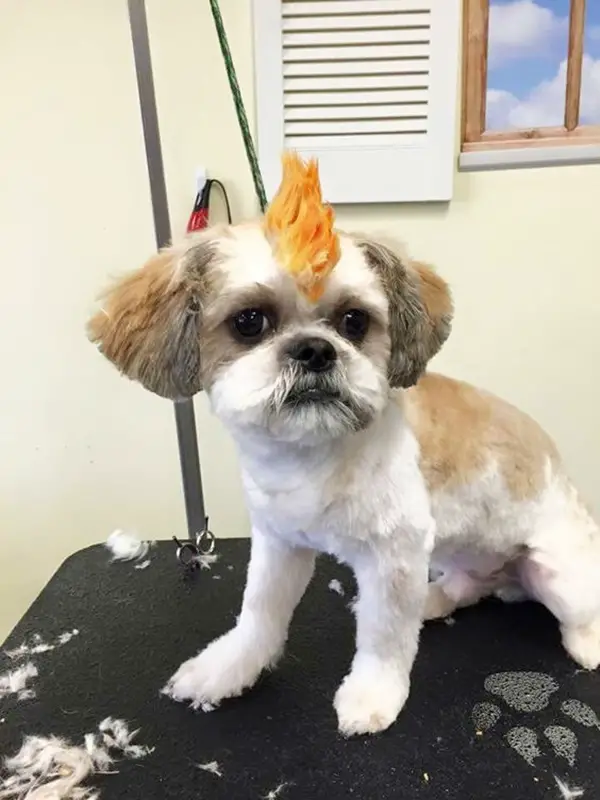 All was fine until there was a mohawk. Therefore, the dog with a mohawk has a strange appearance with this hairstyle. They look like they came out of a party.
13.) The elementary grade haircut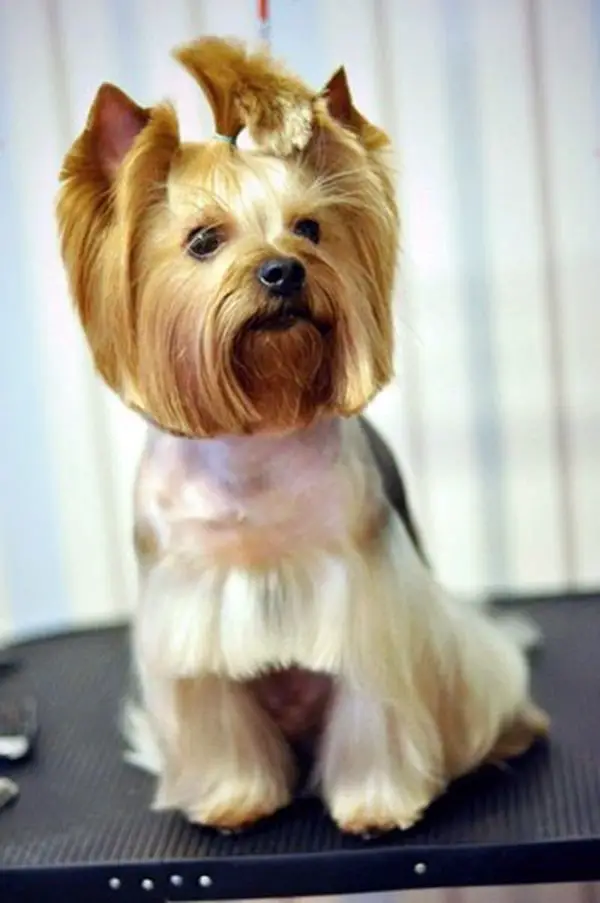 This is one of the dog hairstyles that look like your dog is a child in school, specifically in elementary. For this hairstyle to happen, they need to have short hair. Therefore, this is one of the funny dog haircuts.
14.) Because wearing clothes require a special haircut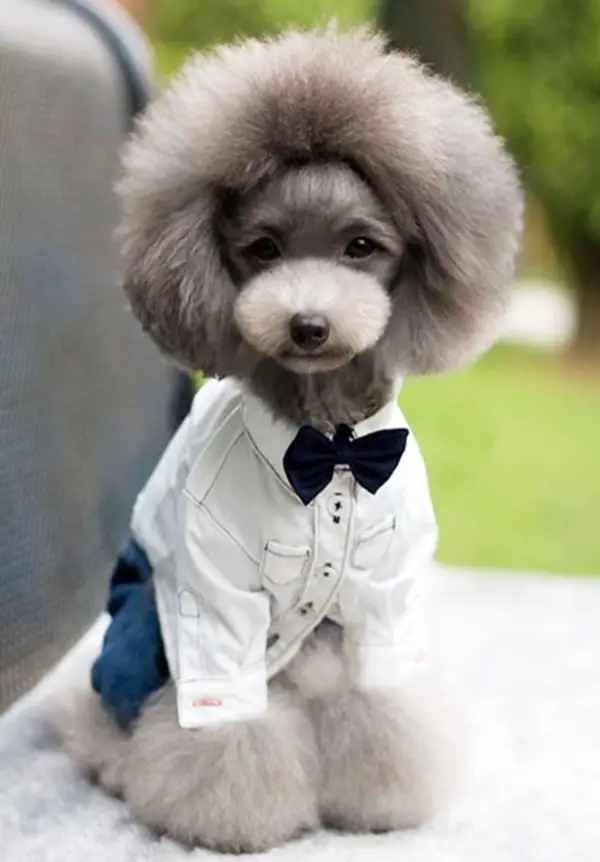 Your dog elegance in cloth can't go unnoticed without a special haircut. The dog's head seem to be so big in regard to their body. This is due to the hair made into a big circle in the head and paws.
Conclusion
In conclusion, these were the top 14 funny dog haircuts. There are many other different funny haircuts for dogs out there. For dog parents, they can find a suitable groomer to groom their dog instead of making them these haircuts.
For more information regarding bad dog haircuts, Check Top 13 Hilarious Bad Dog Haircuts that have Gone Wrong.
Also Share your opinion regarding the topic. Do you agree with giving your dog a funny dog haircut?