First, Cambodians find transport the dogs to the slaughterhouses; dogs are piled in cramped cages on top of each other with little space and then put in the back of vans.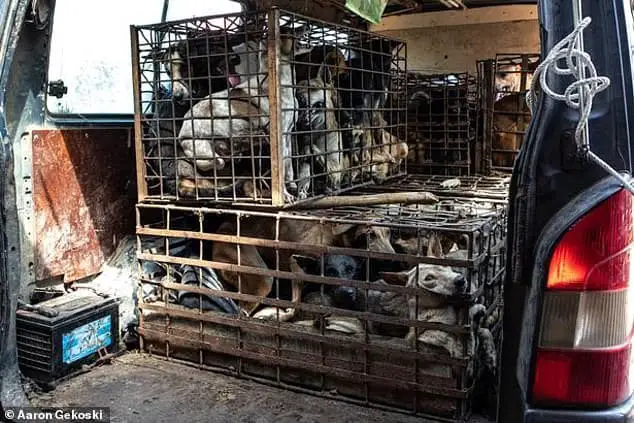 When they arrive at the slaughterhouses, they are then kept in bad-smelling and dirty sheds covered by spiderwebs.
Dogs sit there helplessly and scared of what is going to happen to them. Many dogs urinate and defecate waste and bite into cages until their teeth break out of fear.
Cambodian dog meat traders use the most horrendous way to slaughter the dogs; they are known to stab, strangle, and drown dogs without any remorse.
Also, they use huge concrete tubs to kill dogs so they can take their meat and sell it for money.
These horrible acts do traumatize workers because of these painful sights of dogs being killed.
Unfortunately, this horrible action is also very dangerous for humans' lives and will affect them badly.
So, why is the slaughtering of these dogs so deadly for humans' lives?